Mooyah Burgers, Fries & Shakes Redesigns its Patio Layout
Leading commercial grade furniture distributor assists fast food restaurant in Monrovia with its patio layout design.
Making it to the top ten to-go burger joints in Monrovia, Mooyah has rightfully earned its claim to fame for its fast-casual "better burger" concept. With over 81 branches operating in the US and internationally, they put a lot of focus in creating a fun family-friendly atmosphere with good food and an inviting décor. They bring the cooking out experience to you. Their motto is the family that feeds together succeeds together and they have come a long way since they opened in 2007. While they aim to create a fun dining experience for customers, they put a lot of sincerity and dedication to serving their hungry diners fresh and quality food. From freshly baked buns, homemade burgers, hand-cut fries to real ice cream and other mouthwatering delicacies, their reputation precedes them.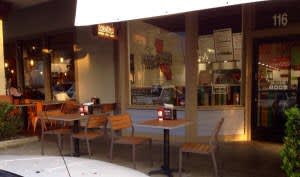 What makes Mooyah unique from the rest of the burger joints is that guests have the advantage of choosing from various bun options they are presented with. Choices of buns range from a baked-in house artisan white bun, multigrain wheat non-GMO, and even hand crafted lettuce buns dubbed as Iceburgers. Serving frozen packaged beef is considered to be sacrilege at Mooyah. That is why they use 100 percent fresh certified Angus Beef brand burger, fresh turkey, grilled chicken burgers and even black bean veggie burgers as a vegetarian option. Guests can customize their gourmet burgers with 5 types of cheeses along with free 9 veggie toppings and 11 free sauces.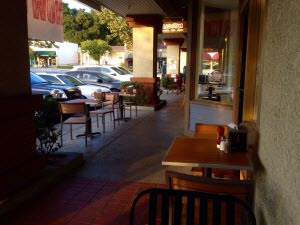 Mooyah's hand-cut fries entail a 6 step process that takes 24 hours to prepare. A charming combination of dedication, strong attention to details and creativity can transform Idaho potatoes into crispy epicurean fries. They also serve sweet potato fries. But a meal is incomplete without dessert. Mooyah's 100 percent real ice cream shakes include 10 different flavors for guests to choose from. In 2016, Mooyah reached a milestone in expanding its presence in the US. To celebrate this momentous occasion, they wanted to upgrade the seating layout for their patio. With the help of RestaurantFurniture.net, they were able to fine patio furniture that worked best with their décor. They purchased a set of aluminum plastic teak chairs along with patio tables. Designed to last through harsh weather conditions, these particular patio furniture meet the highest commercial standards allowing them to be used in high traffic venues which was important to Mooyah.
To browse through our selection of commercial grade furniture, browse our site or dial (888) 409-1115 to speak with a sales representative.
Stop by at Mooyah's Monrovia's location on 116 W. Foothill BLVD, 91016 or call them at (626) 357-6340.